Buckminster
A very prescient set of guidelines, but again, ideas spread better when people can understand wtf you are talking about. Also, perhaps limiting yourself to academics and industrialists made sense at the time but now it seems overly ivory tower or, I guess, modernist. Maybe that's what makes this reading seem so old. The framework good, but it assumes a top down solution rather than a omnidirectional solution, bottom-up/side-to-side/top-down, which is how things work now.
Concept Maps
I like concept maps very much, and have been using them to organize my ideas before I really knew what they were. However, I think that it's extremely important go into them will defined questions or parameters. Otherwise the map ends up very messy.
For example: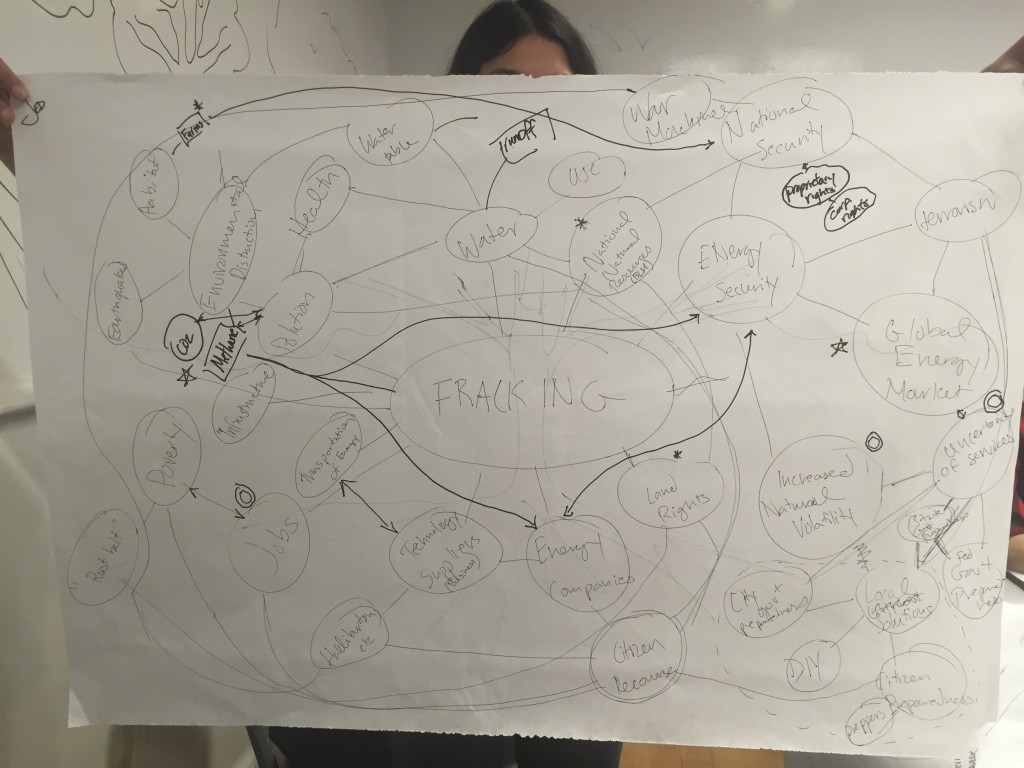 Now, I don't mean to say that didn't find this exercise useful, but that chart could definitely be easier to read if it were more focused.