The Memory Palace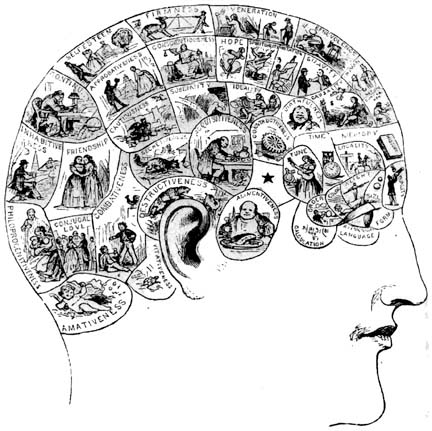 In this project we seek to make a map of the city. But, this will not be a digital or physical map. Instead, we attempted to create the maps in our own minds. Inspired by the 'Memory Palace' mnemonic tool, we decided to engage in a series of close looking exercises that would translate the length, width, and height of New York into a new neural pathway. Essentially, the map would be the new connections made in our brains.
For our exercise we chose to create a series of blind contour drawings. In this technique the artist will draw without lifting their pen or pencil and does not look at the drawing as they are making it. Instead, they focus on the object they drawing. This exercise is focused on the act of looking, rather than the creation of a drawing. The final drawing is merely the record that the act of looking took place, rather than the goal.
We selected three locations for our drawings. The first was the bridge over Amsterdam Ave at 116th St. This view would allow us an uninterrupted view down the island. The second was from the Top of the Rock, which would let us observe the city from above. The third was from Tudor City Pl at 42nd St, where we could look west across the city. In this way we could observe New York across all axes.
Looking Down the Avenue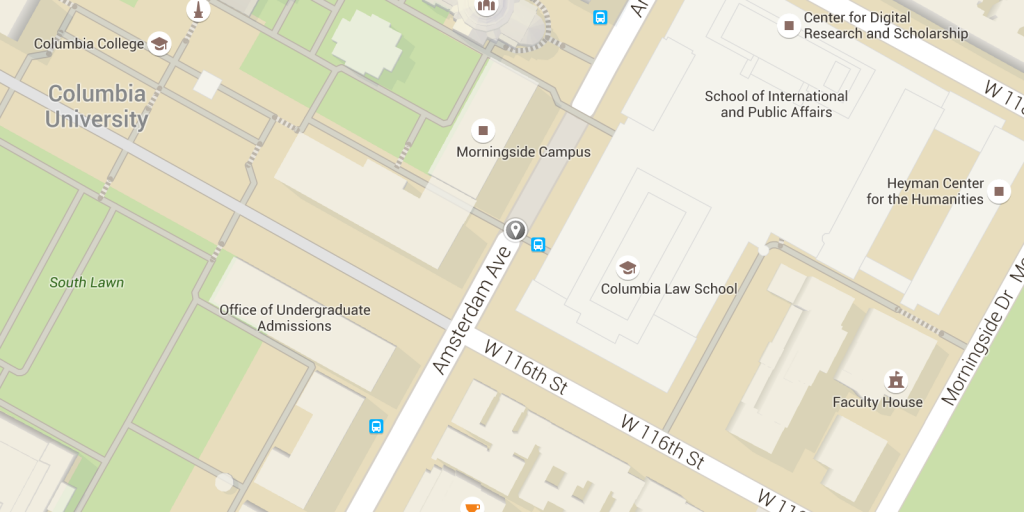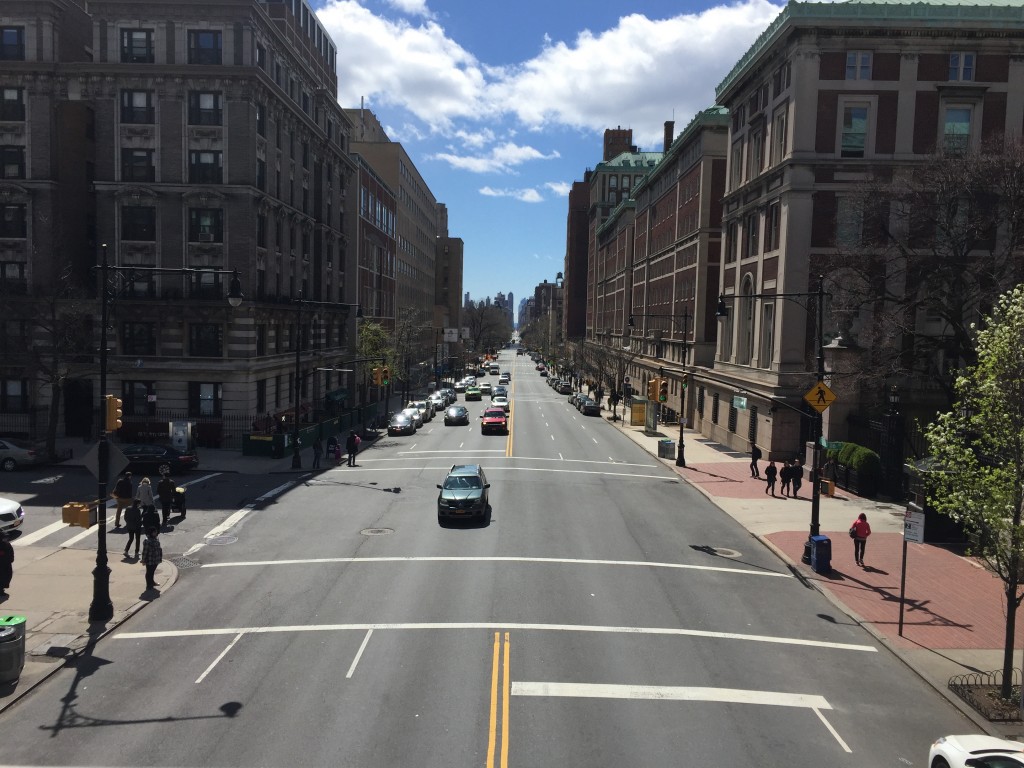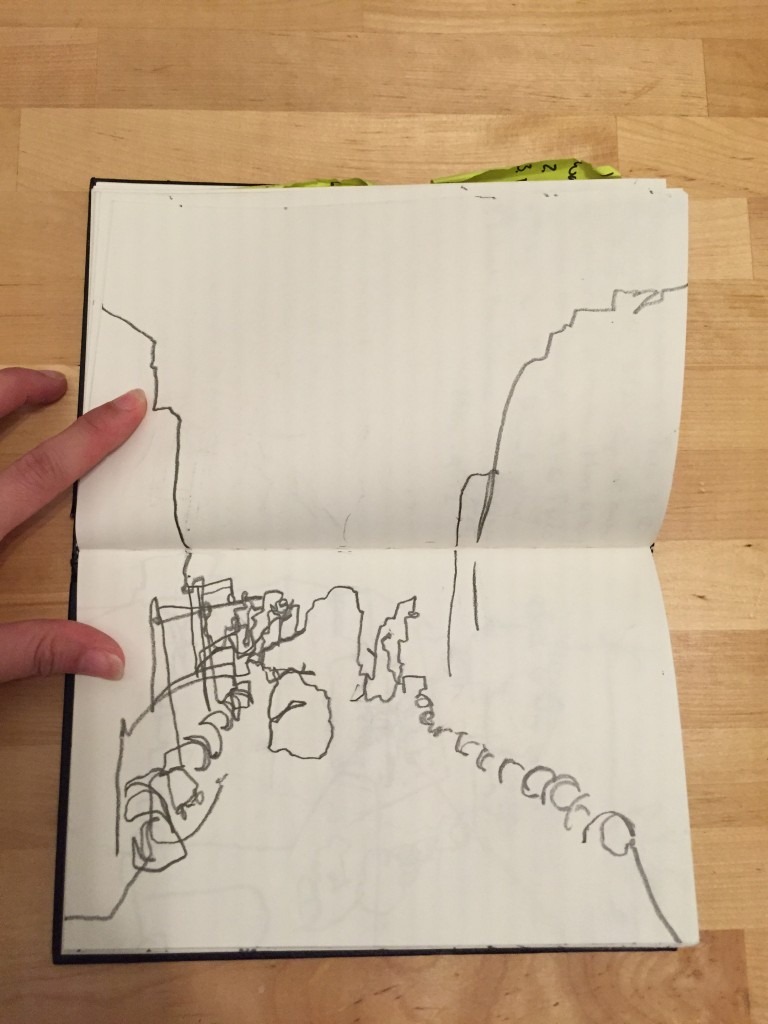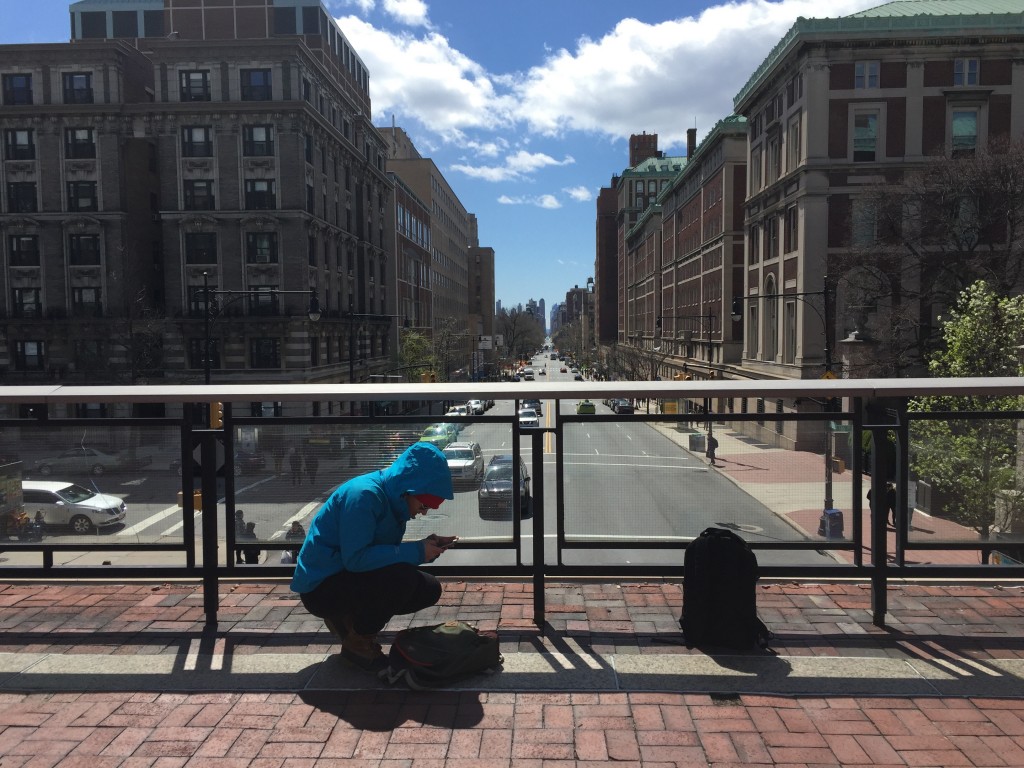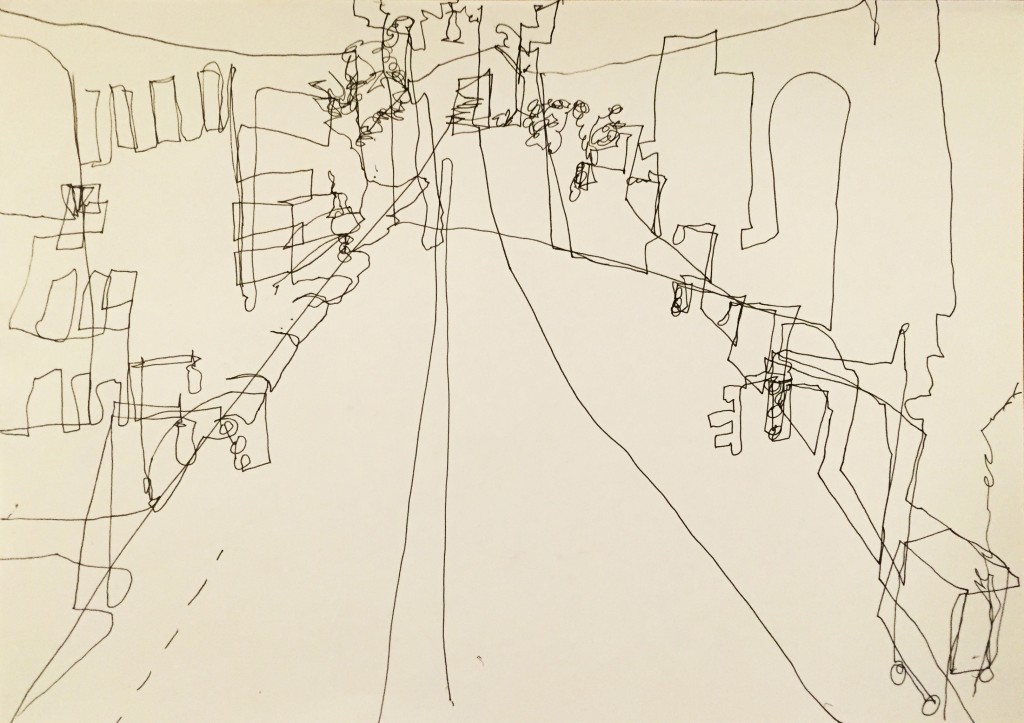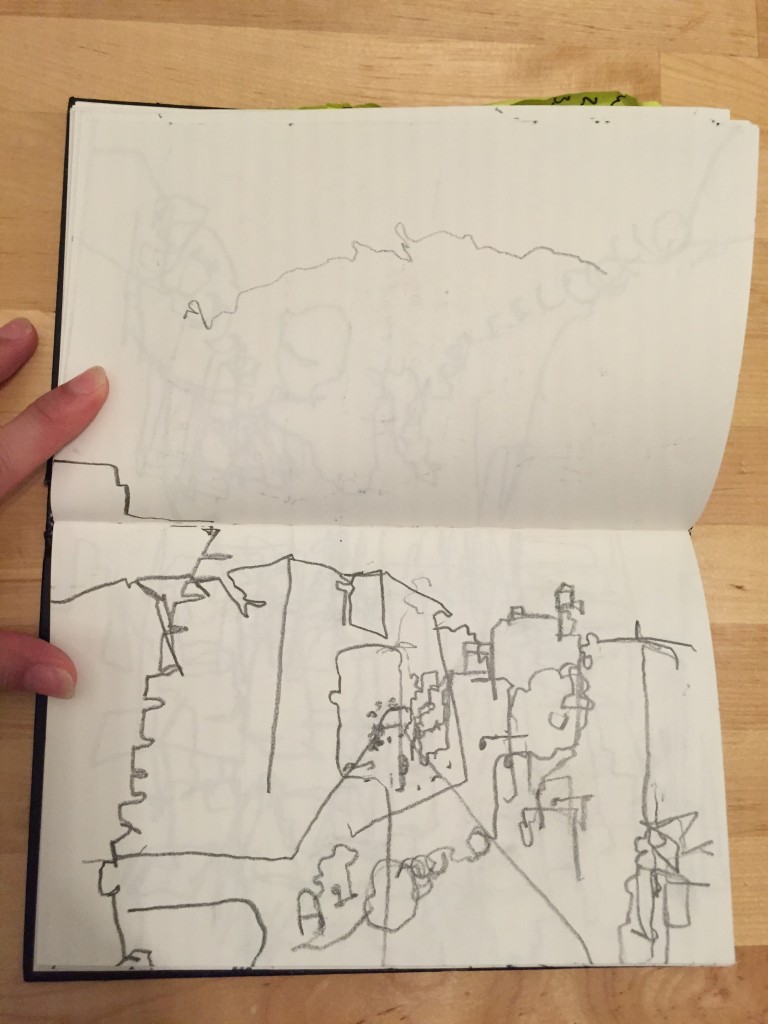 Looking Down form the Top of the Rock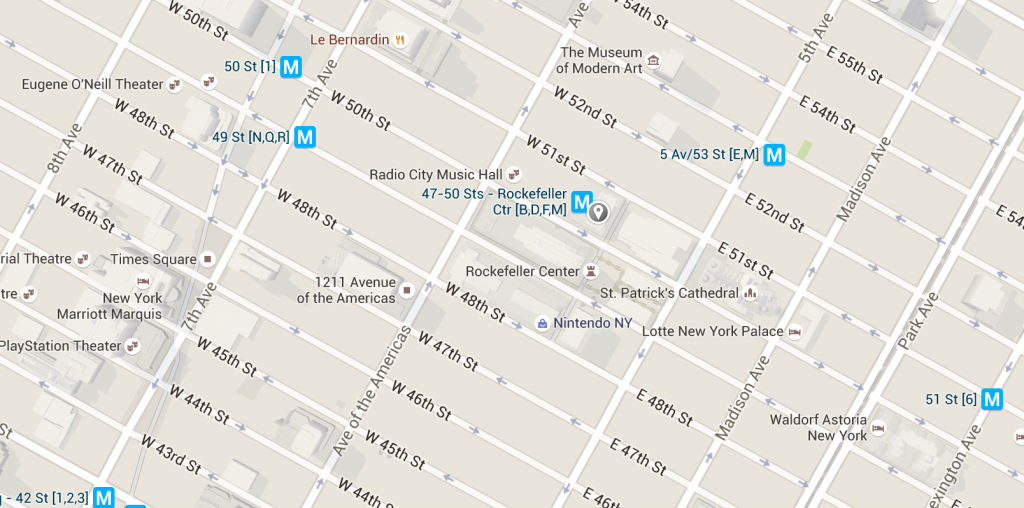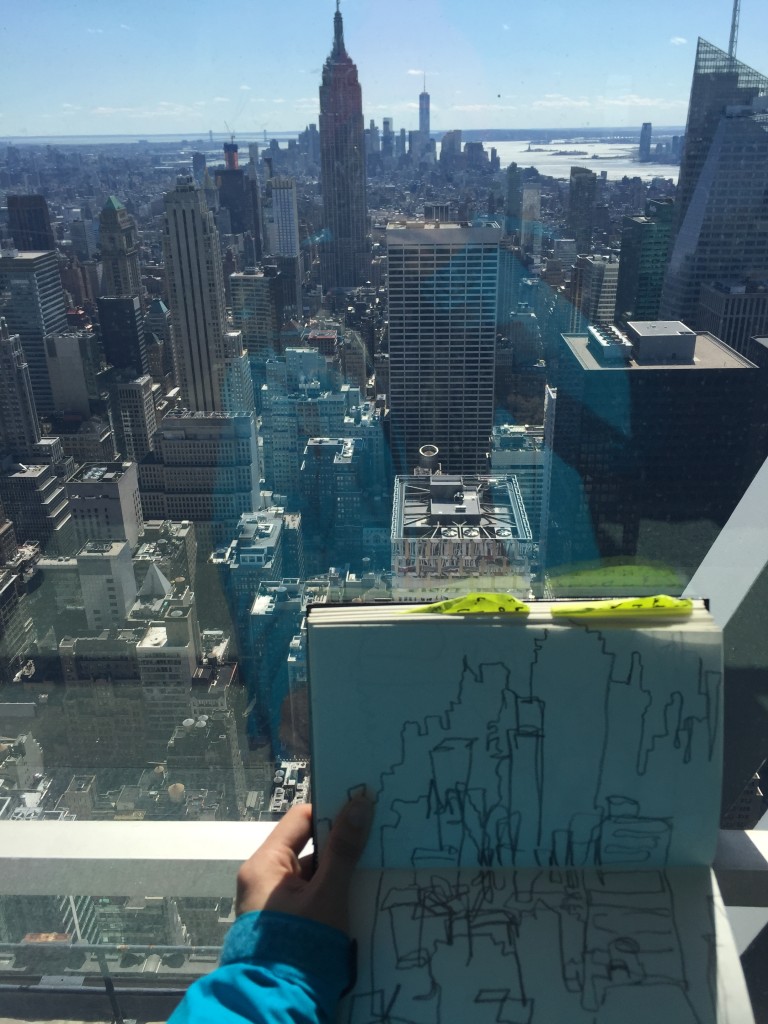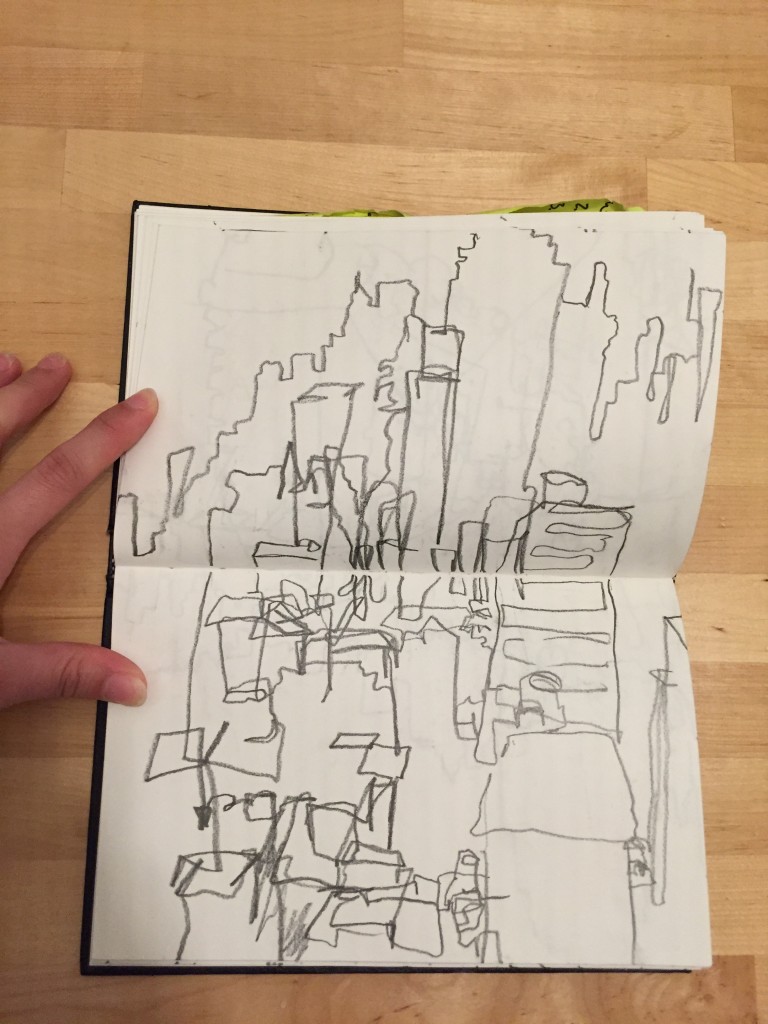 Looking Across the Street